À propos du cours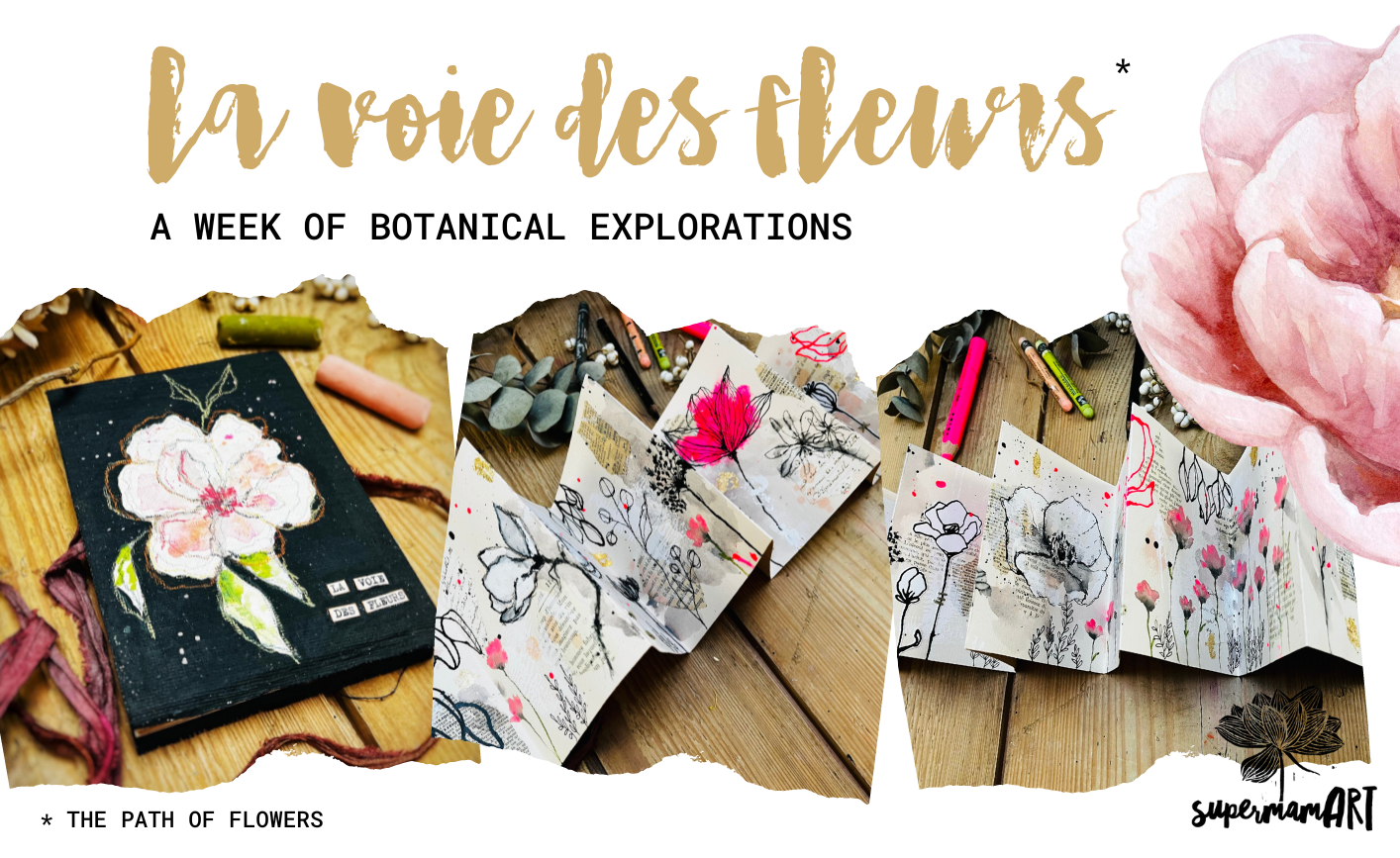 A week of botanical explorations to create a journal from start to finish and to fill it in entirely, allowing 20 to 30 minutes a day for 7 days. An easy course to discover simple floral patterns that are simple to appropriate and reuse. A poetic project starting with a recycled object to make something beautiful and delicate.
In this online course, I will show you how to create a small accordion book, how to make the covers, how to make it a handy and effective exploration tool by overcoming the anxiety of the blank page. I will also show you that drawing flowers can be easy, it can be fun, it can be poetic and surprising. And in one week, you will have completed a complete project, and created an artistic object all your own!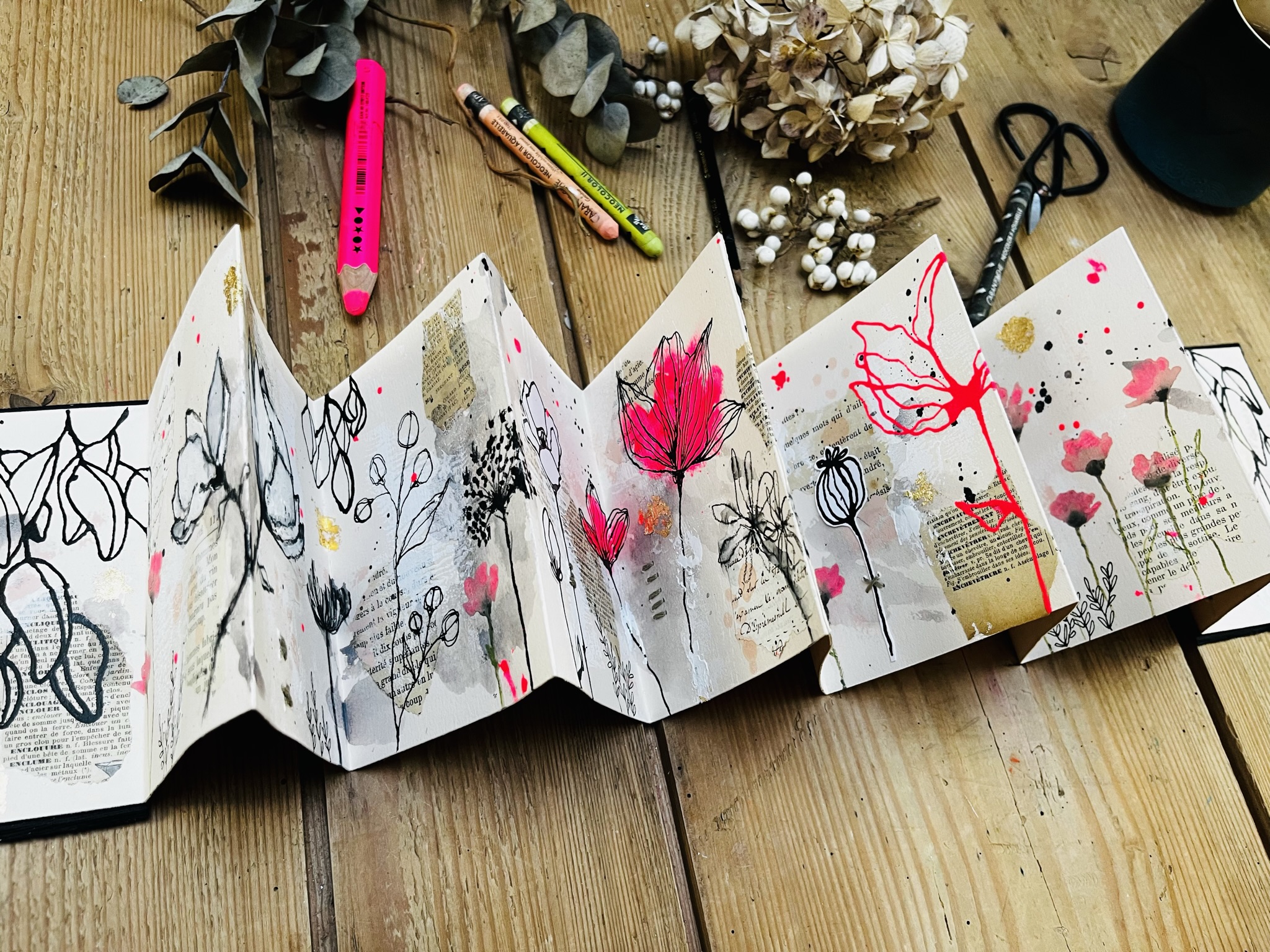 Skills and techniques included in this course
Creating an accordion notebook from A to Z
Decorating a cover
Creating a simple but effective background
Foliage patterns
Floral patterns with a pencil
Floral patterns with a fountain pen
Floral patterns in watercolor
Floral patterns with ink
Floral patterns with gesso
Stitched details
Explore your own repertoire of patterns
Daily practice
Completing a project in a limited time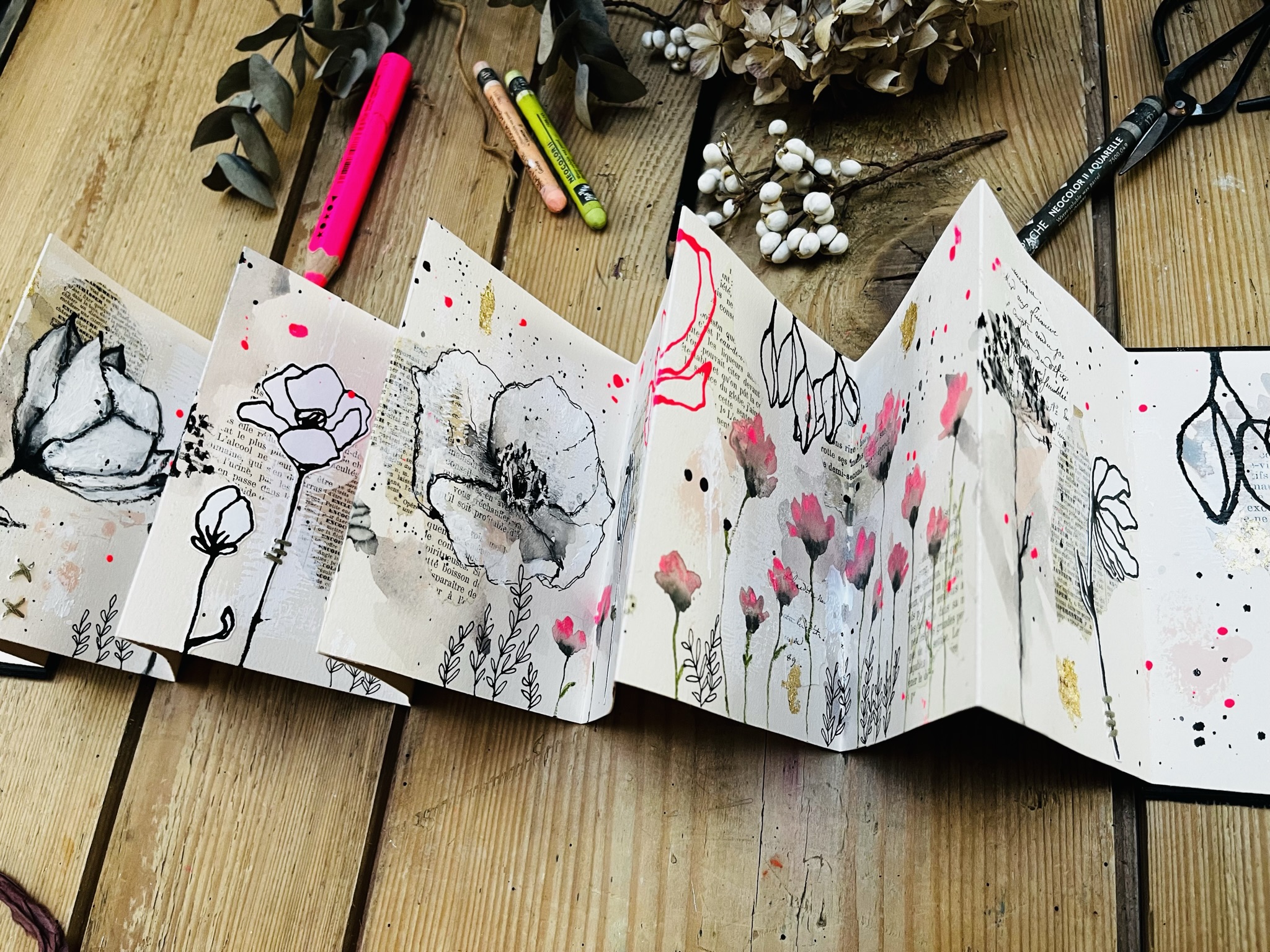 🇬🇧  ENGLISH version : the PDF file is in English and all the videos are subtitled in English. 
Afficher plus
Contenu du cours
Day 1: accordion book and cover
Day 2: background and foliage
Day 3: ink and pencil
Day 4: watercolor and field flowers
Day 5: stiched patterns
Day 6: magnolia flowers
Day 7: blotches and petals
Outro
Notes et avis de l'apprenant
Encore aucun avis !